Energy Supply, Energy Balancing
Energy Allocation Management
Be on top of your energy allocation.
Energy Allocation Management enables you to be in full control of the energy volumes being allocated to your portfolio.
Allocation volumes, being the actual energy consumption and production per imbalance period, form a vital input for energy forecast models. eAM validates and processes the allocation market messages, offers a variety of qualitative and quantitative checks, provides specialized tracking dashboards and supports the market reclamation process in case of errors. eAM is Allocation 2.0-proof, using a highly scalable architecture, capable of processing rapidly increasing amounts of market messages.
Interested in our other products?
Powered by EBASE.
EBASE gathers and organizes reliable, transparent and 24/7 available data, and allows for optimization of processes by providing smart and agile algorithms, modeling- and visualization tools, while seamlessly connecting to external systems.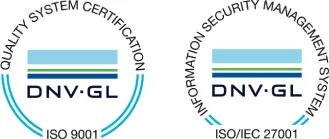 Security
Energy21 is ISO9001 & ISO27001 Certified and maintains a policy of security by design.

Cloud based hosting
Tailored Private Hosting
Primary in Amsterdam 99,9% SLA
Optional secondary in Dublin for 99,999% Failover

24/7 Technical & application support
24/7 Standby service on critical business processes provided by Intercept & standby support team for priority 1 issues.

Connectivity
API's High-level & Low-level and Regulated Market Messaging