Energy Billing
Complex billing, made easy.
Energy Billing enables you to process complex commodity contracts with multiple elements, like hedges, day-ahead nomination, imbalance and custom fee structures, into a single invoice. eBL offers real-time insight into open invoice positions, lets you efficiently structure and trigger the invoice process and provides multiple publishing options. Interim volume and price changes are effectively dealt with and customers are given maximum insight with invoice details on connection level. Combined with options from eDX invoice results can easily be integrated into your existing solutions.
Interested in our other products?
Powered by EBASE
EBASE gathers and organizes reliable, transparent and 24/7 available data, and allows for optimization of processes by providing smart and agile algorithms, modeling- and visualization tools, while seamlessly connecting to external systems.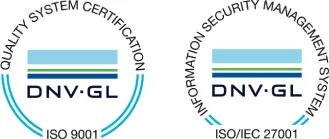 24/7 Technical support
24/7 Standby service on critical business processes provided by Intercept & standby support team for priority 1 issues.

Cloud based hosting
Tailored Private Hosting
Primary in Amsterdam 99,9% SLA
Optional secondary in Dublin for 99,999% Failover