Energy Production, Energy Supply, Energy Balancing, Energy Consumption
Energy Data Manipulation
Store and manipulate rapidly increasing volumes of energy data. On the fly.
Energy Data Manipulation is a powerful and comprehensive solution for storage and manipulation of large volumes of energy (related) data, such as smart meter, allocation, price and weather data.
eDM includes our proprietary time series engine, especially developed for the European energy market, its challenges and opportunities. Combined with configuration, process automation and BPM functionalities, eDM offers all the tools you need to validate, transform, calculate, aggregate and track your valuable energy data.
Interested in our other products?
Powered by EBASE.
EBASE gathers and organizes reliable, transparent and 24/7 available data, and allows for optimization of processes by providing smart and agile algorithms, modeling- and visualization tools, while seamlessly connecting to external systems.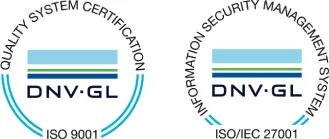 Security
Energy21 is ISO9001 & ISO27001 Certified and maintains a policy of security by design.

Cloud based hosting
Tailored Private Hosting
Primary in Amsterdam 99,9% SLA
Optional secondary in Dublin for 99,999% Failover

24/7 Technical & application support
24/7 Standby service on critical business processes provided by Intercept & standby support team for priority 1 issues.

Connectivity
API's High-level & Low-level and Regulated Market Messaging