Energy Production, Energy Supply, Energy Balancing, Energy Consumption
Energy Forecasting
Energy clairvoyance on short, mid and long term.
Energy Forecasting enables you to successfully predict future production and consumption of energy assets and users.
It uses historical data and a wide range of influence factors like weather forecasts, production plans and events. Energy forecasters can configure their own custom and evolving asset and demand forecast models based on multiple methodologies and use similar multi-level portfolio aggregation structures as with ePM. Whether you want to forecast a single connection or a complete energy portfolio, eFC will provide you with valuable and actionable insights on short (intraday, day-ahead), mid and long term.

Interested in our other products?
Powered by EBASE.
EBASE gathers and organizes reliable, transparent and 24/7 available data, and allows for optimization of processes by providing smart and agile algorithms, modeling- and visualization tools, while seamlessly connecting to external systems.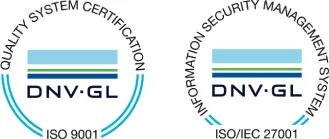 Security
Energy21 is ISO9001 & ISO27001 Certified and maintains a policy of security by design.

Cloud based hosting
Tailored Private Hosting
Primary in Amsterdam 99,9% SLA
Optional secondary in Dublin for 99,999% Failover

24/7 Technical & application support
24/7 Standby service on critical business processes provided by Intercept & standby support team for priority 1 issues.

Connectivity
API's High-level & Low-level and Regulated Market Messaging