Energy Supply, Energy Balancing
Energy Portfolio Management
Your portfolio strategy configured and operationalized.
Energy Portfolio Management effectively translates the energy products sold into wholesale products to be traded and sourced, enabling you to supply energy at the lowest risk and cost levels.
ePM links customer volume and price profiles to orders booked in the ETRM domain and actuals received through market messages. ePM offers a wide range of options to configure multi-level customer portfolios and segments within your total energy portfolio. On each level, custom portfolio curves can be defined, representing i.e. volume, cost, risk and price curves. However detailed a portfolio structure, ePM's purpose is to provide you with real-time, actionable insights on revenues, risks, costs and open positions, enabling you to operationalize your portfolio strategy.

Interested in our other products?
Powered by EBASE.
EBASE gathers and organizes reliable, transparent and 24/7 available data, and allows for optimization of processes by providing smart and agile algorithms, modeling- and visualization tools, while seamlessly connecting to external systems.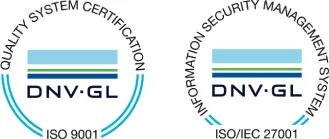 Security
Energy21 is ISO9001 & ISO27001 Certified and maintains a policy of security by design.

Cloud based hosting
Tailored Private Hosting
Primary in Amsterdam 99,9% SLA
Optional secondary in Dublin for 99,999% Failover

24/7 Technical & application support
24/7 Standby service on critical business processes provided by Intercept & standby support team for priority 1 issues.

Connectivity
API's High-level & Low-level and Regulated Market Messaging