Energy Production, Energy Supply, Energy Balancing, Energy Consumption
Energy Register Management
Have full control over your physical energy portfolio.
Energy Register Management enables you to process balance register market messages, containing connections and master data. Past and present. It checks on validity and completeness and results in an up-to-date register at all times. Having a complete and accurate overview is vital information to effectively manage your portfolio and minimize your risks.

Interested in our other products?
Powered by EBASE
EBASE gathers and organizes reliable, transparent and 24/7 available data, and allows for optimization of processes by providing smart and agile algorithms, modeling- and visualization tools, while seamlessly connecting to external systems.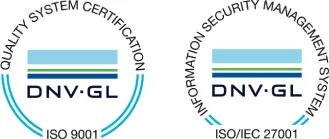 24/7 Technical support
24/7 Standby service on critical business processes provided by Intercept & standby support team for priority 1 issues.

Cloud based hosting
Tailored Private Hosting
Primary in Amsterdam 99,9% SLA
Optional secondary in Dublin for 99,999% Failover