Energy Sales Quotation
The best quote for every situation. Choose your own cost, risk and profit mix.
Energy Sales Quotation enables you to configure and quote both highly standard as well as deeply tailored energy sales products to your existing and potential customers.
eSQ offers high flexibility in product configuration by letting you combine a broad range of commodity market products, adding your custom fee structure and providing extensive pricing formula options. This flexibility enables you to target any customer group you want from simple, fixed price products to complex, dynamically priced products for customers requiring a higher participation level. Using forecasting functionality and customer specific usage data, eSQ calculates customer specific prices that perfectly balance cost, risk and profit. Giving you the best quote available.

Interested in our other products?
Powered by EBASE.
EBASE gathers and organizes reliable, transparent and 24/7 available data, and allows for optimization of processes by providing smart and agile algorithms, modeling- and visualization tools, while seamlessly connecting to external systems.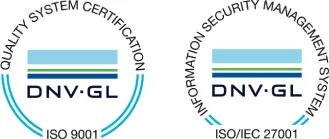 Security
Energy21 is ISO9001 & ISO27001 Certified and maintains a policy of security by design.

Cloud based hosting
Tailored Private Hosting
Primary in Amsterdam 99,9% SLA
Optional secondary in Dublin for 99,999% Failover

24/7 Technical & application support
24/7 Standby service on critical business processes provided by Intercept & standby support team for priority 1 issues.

Connectivity
API's High-level & Low-level and Regulated Market Messaging