Energy21 enhances its tech offering following acquisition of two innovative software providers
Utrecht, The Netherlands, August 24, 2023 - Energy21 has acquired software providers Jules and Ecedo, expanding its services and strengthening its position as a leading technology partner for European energy companies and consumers.
With the group now comprising over 100 employees, it anticipates an annual revenue turnover of approximately €20 million this year. Clients span Europe, including the Netherlands and the UK.
The acquisitions follow a rising demand for software across the energy sector due to increased complexity and rapidly changing market requirements. This includes the energy price cap, the introduction of flexible contracts, and the rise of EV-sharing.
With the addition of Jules' software, Energy21 can offer a new solution to energy suppliers. Jules provides an energy procurement platform for energy companies and their clients, this self-service platform lowers the cost to serve as clients can manage their electricity and gas positions more independently.
Ecedo's acquisition follows strong growth in recent years. For over a decade, the company provided software solutions to energy suppliers for traditional and dynamic contracts. With its cloud-based software, it assists more than 15 energy companies with managing, registering, and invoicing around one million customers.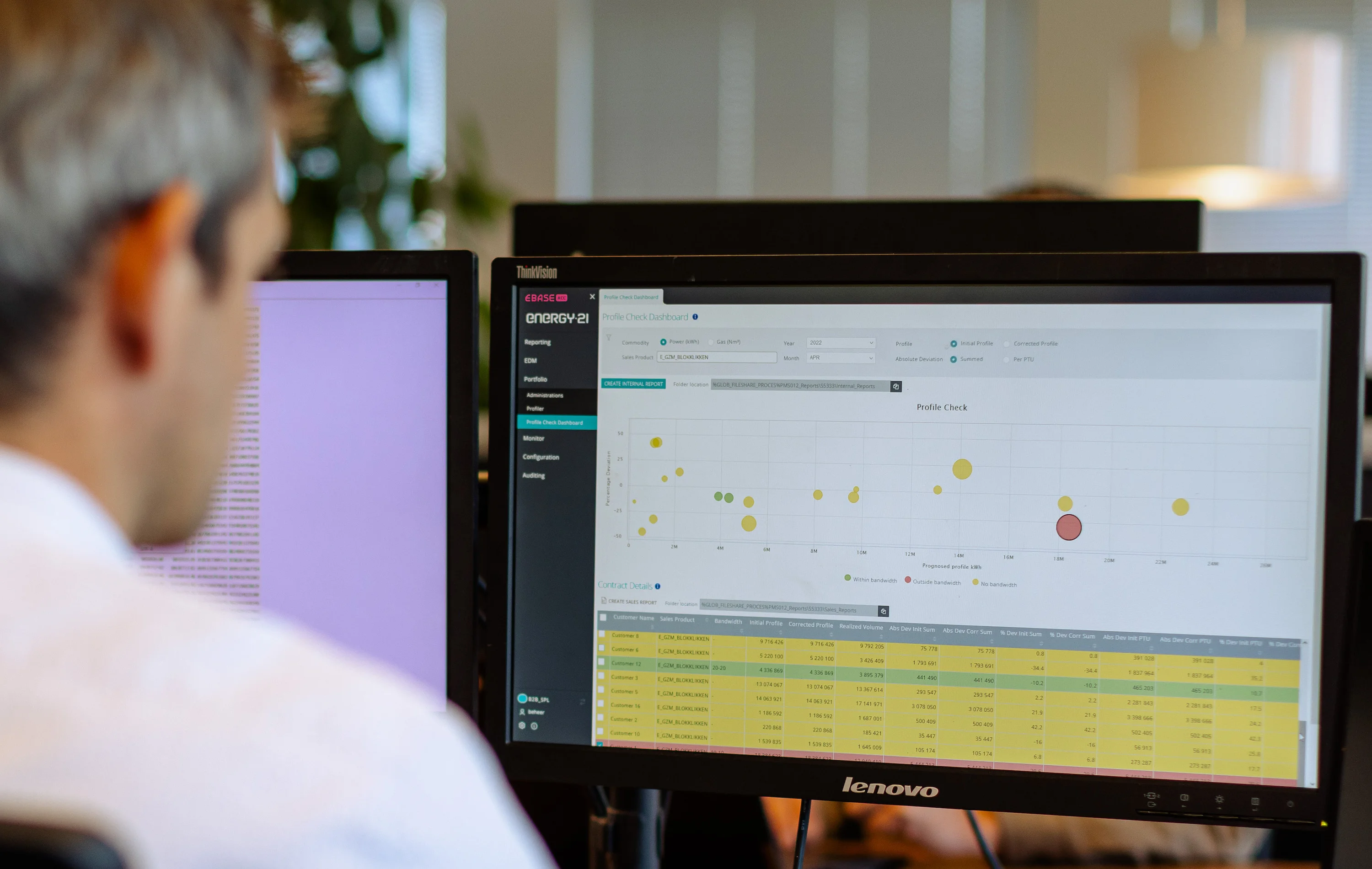 Michiel Kuiper, CEO of Energy21, commented: "These two acquisitions align well with Energy21's strategy to be the go-to technology partner for energy companies. By adding the software solutions and expertise we can deepen our product offering and geographic presence. This will allow us to support more clients with more specific solutions in the energy value chain.
"Together, the group serves approximately 50 customers, from new challengers to established multinationals in Europe and the United Kingdom. What connects the teams? Passion for the energy market, deep expertise, and the ability to deliver business-critical software services securely and effectively. We are very pleased to welcome the knowledgeable teams of Ecedo and Jules."

Editor's note:

For more information, please contact:
Press Advisor Paul Smeele from Pressrecord through paul@pressrecord.nl and +31 6 24875484.
For inquiries regarding Energy21, please contact: Michiel Kuiper through michiel.kuiper@energy21.com and +31 6 26028130.
For inquiries regarding Vortex, please contact: Jorre Bonjer through jorre@vortexcp.com and +31 6 29499509.
About Ecedo
Ecedo is based in the Netherlands and has been offering SaaS solutions since 2008, enabling energy suppliers in the Netherlands to manage messaging and billing. With a team of around 25 employees, Ecedo serves over 15 customers. Ecedo's software holds a central position in the IT landscape of its clients, assisting in the proper implementation of rapid market changes. Ecedo processes substantial amounts of data, invoices, consumption data, meter readings, and messages annually, aiding customers in accurately managing their energy consumption.
Website: www.ecedo.com
About Jules
Based in the Netherlands and in the United Kingdom, Jules has been developing SaaS solutions since 2011 to serve energy suppliers and their business customers. Jules caters to multiple energy suppliers with a team of around 15 employees. The software provides business customers access to new value propositions offered by energy suppliers, whilst rapid development of products due to changing prices, risks, and flexibility needs is managed and digitized. Jules provides energy consumers insight into positions, contracts, and, with its self-service capabilities, the trading platform processes forecasts, orders, and contract adjustments 24/7. The software enhances the competitive capability of energy suppliers, making processes in the chain more efficient and transparent.
Website: www.julesenergy.com
About Energy21
For over 25 years, Energy21 has been a market leader in transforming data into insights in the energy market. The company, based in the Netherlands and Portugal, provides software solutions and expertise for the continuous processing of data into real-time insights and control information in the energy market. For European energy players, effectively balancing energy supply and demand is crucial. The rise of renewable energy and the exponential increase in data demand a new way of working. Energy21 offers solutions that assist clients in maintaining maximum control over their energy operations. Customers of Energy21 include energy companies such as Eneco, Essent, and Vattenfall, as well as major energy consumers like BASF and USG Chemelot.
Website: www.energy21.com
Vortex Capital Partners
Vortex Capital Partners is a specialized investment firm that focuses on small and medium-sized software and technology companies with significant growth potential. The team combines entrepreneurial experience with in-depth technical expertise to actively support ambitious entrepreneurs and management teams in realizing their growth ambitions. Over the past 10 years, Vortex has made more than 20 platform investments based on this strategy, along with over 50 follow-on investments.
Website: www.vortexcp.com