Working at Energy21 as a Junior Consultant
Interested in starting your career in the energy sector as a Junior Consultant at Energy21? Then check out this interview with Sadaf Shoohanizad, current Junior Consultant in our team, where she shares her experiences and gives you a glimpse of what it's like to work with us.
About Sadaf: Sadaf joined Energy21 as a Junior Consultant in November 2020 after completing her Bachelor of Science in Chemical Engineering at the University of Tehran and her Master of Science in Energy and Environmental Sciences at the University of Groningen.
What makes the energy market interesting for you?
There is so much going on at the moment in the energy industry. The market is dynamic, which means that it's important to adapt to ongoing changes. I'm especially interested in the new sources of energy and the changes that these sources bring to the system. I never knew that the market was so complex. If, unlike us and our clients, you don't work in the energy sector, then you really have no clue what it takes to 'turn on the light in your living room'. The whole process of matching demand with supply to keep the system in balance is so complex and it requires a great understanding of how the energy system works, of its market processes and of the technology involved.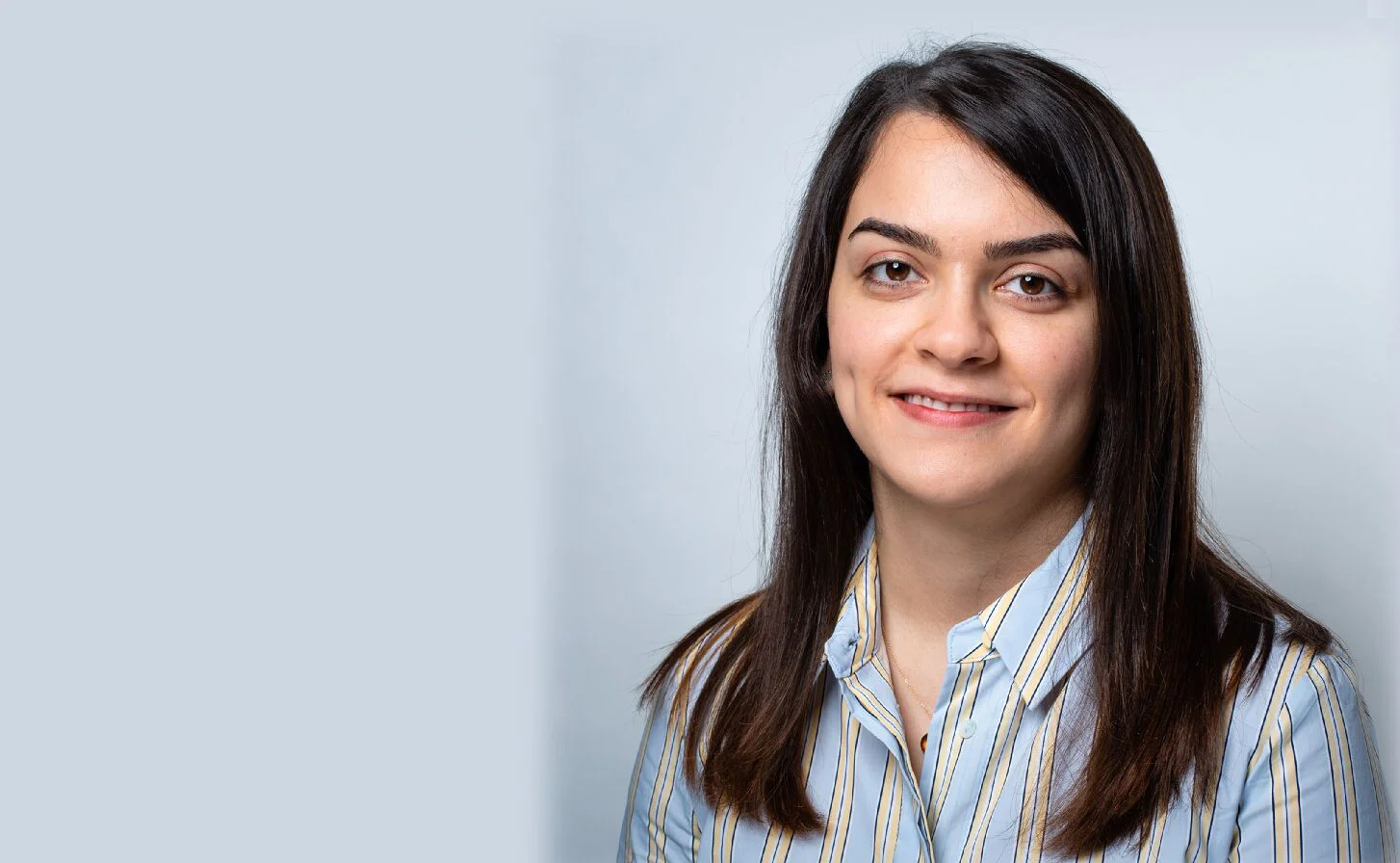 How does your background support you in your current role?
I think in general as an engineer, you learn logical thinking to solve complex problems. In addition, it is very helpful to have programming skills. Programming skills enable you to get up and running quickly as a Junior Consultant. In addition, what prepared me well for my journey in the energy sector was the Master of Science in Energy and Environmental Sciences. This course provided me with an overview of the global challenges in the process of energy transition and prepared me for working in an interdisciplinary environment.
What is the most valuable lesson you have learned here?
The lessons I've learned can be traced back to what is required to turn on the lights, as I mentioned earlier in the interview. Our current energy ecosystem is complex and intertwined. What you learn during your studies is valuable when it comes to gaining an overview of the challenges our system faces and creates perspective, but gaining insight into daily operations is something that happens on the job. At university we learned about the barriers that we would face, for example when using renewable sources as our main source of energy, and we analysed the different available solutions to determine which ones would work in reality. This is indeed a necessary step, and one that usually takes place prior to the initiation of a project in practice.
At work, however, we are focused on implementing solutions that are working in real life, and it means a lot to me to be part of such hands-on projects and to be able to help our clients reach their sustainability goals.
What is your ambition at Energy21? Are there specific topics you'd like to specialise in?
Energy21 operates in both IT and consultancy. I think you need skills in both to be a great consultant. At the moment, I do not have a preference when it comes to specialising, and, to be honest, at this moment I am really looking forward to a lot of interesting projects that are coming up. When I look at my senior colleagues, I realise that I still have so much to learn. They are very knowledgeable and have a good understanding of what needs to be done and how we can do it. Working with renewable sources of energy poses unique challenges, and I look forward to playing a role in developing innovative solutions in this field.
Can you tell us a bit about the projects you have been working on and which projects you are most looking forward to?
One of the challenges of integrating renewable energy sources into to the current energy market is the intermittent energy production of these sources. With the curtailment project we recently worked on, you can actively scale down renewable sources (such as wind and solar) when they are over-producing. By preventing an unusable surplus of energy on the grid, the integration of these sources becomes easier.
Another exciting project that we will be part of is a battery-project, where we will be implementing a system to store wind energy. Batteries have always been the main barrier to the wide usage of renewable energy, and it feels great to be a part of this project and to be playing a role in making it happen.
What do you appreciate most at Energy21? More than one thing is good too ?
What stands out most for me is the team culture and the amount of knowledge that the senior consultants have. My learning curve is steep as a result of the culture of knowledge sharing and the way we collaborate. I feel that I am trusted in what I do, which motivates me to think along with our customers. But the collaborative mode is something I experience not only internally at Energy21. I really feel my contributions are valued thanks to the interactions with our customers.
Has Sadaf's story inspired you to become one of our colleagues at Energy21?
Check out our junior consultant vacancy or go to Careers for all open vacancies.